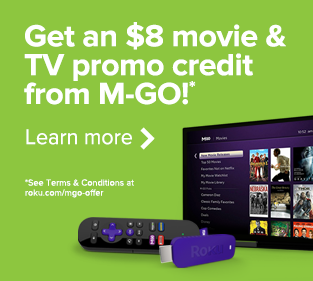 HBO GO
Developer: HBO
Enjoy every episode of every season of the best HBO shows, including HBO original programming, hit movies, sports, documentaries, comedy specials and more in HD. Plus, get bonus features and special behind-the-scenes extras. With HBO GO, stream your favorite HBO® original series, movies and more, right to your TV. It's every episode of every season of the best of HBO - all FREE with your HBO subscription through participating TV providers. Any way you watch it, HBO brings you the best.

* Make it your own: Make your HBO GO experience personal. Create a customized Watchlist and catch up on your favorite HBO shows and hit movies at your convenience.

* Watch new episodes of your favorite shows and hit movies simultaneously as they premiere on HBO.

* Set a Series Pass® to automatically send new episodes of your favorite HBO shows to your Watchlist.

* Easy-to-use Parental Controls allow you to keep HBO GO kid-friendly.

* With HBO GO Collections, browse through themed assortments and watch hours of programming for whatever fits your mood including Family Favorites, Sports, Classic Movies and many more.



For a list of authenticating TV providers visit http://www.hbogo.com/#devices&subView=ROKU/. Click the "Activate Your Device" button and select "Roku Streaming Player" from the dropdown menu.