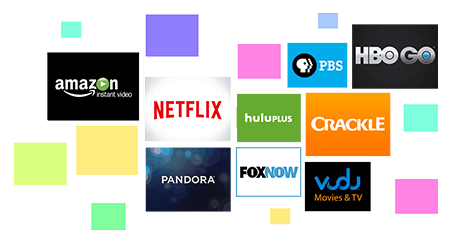 2,000+ channels in the U.S.
Over 250,000 movies and TV episodes; plus music, news, sports, and more. It couldn't be easier to watch what you love.
Key things to know: Some channels require payment. Channel availability can change and varies by country.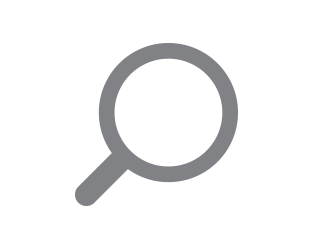 Search built around you
Roku Search makes it easy to see what's on, where you can watch it for free, with a subscription, or how much the different channels charge to rent or buy. Search by actor, title, or director using your remote. You can also use your smartphone with the free Roku app.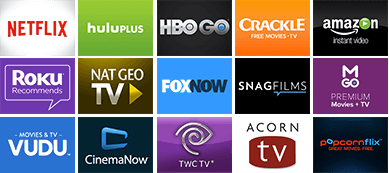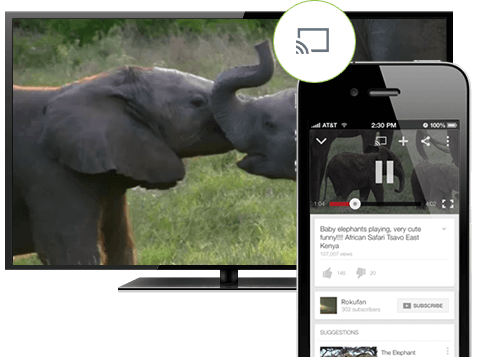 Your stuff on TV
Our free Roku app lets you beam photos, songs, and videos from your phone or tablet to your TV.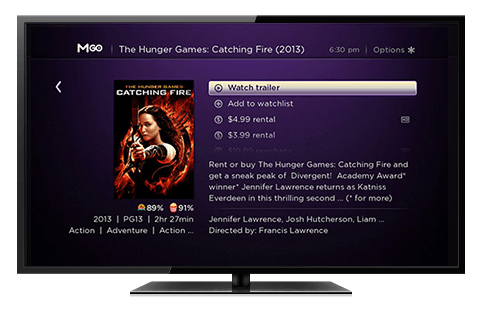 Movies & TV – front and center
Our integrated movie store, a channel powered and owned by M-GO, makes it a snap to watch movies or shows.
* Requires additional fee.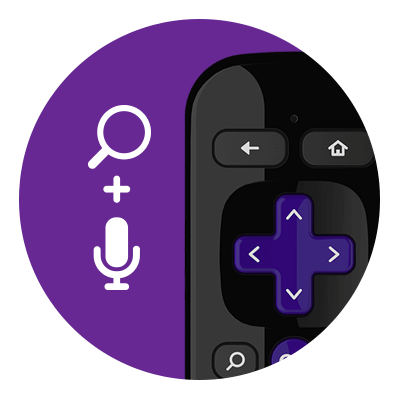 Say it. Stream it.
Voice search—included with Roku 3 — makes it fast and fun to find what you're looking for.
Roku 3 feature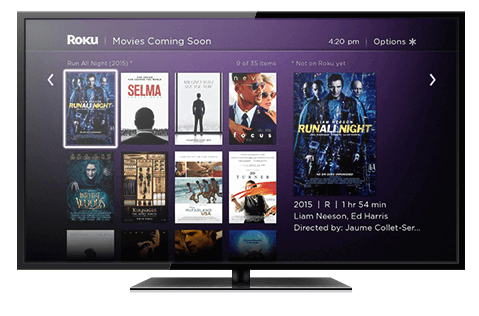 Follow movies coming soon
With the Roku Feed™, know when new movies are ready to stream – on what channel and at what price.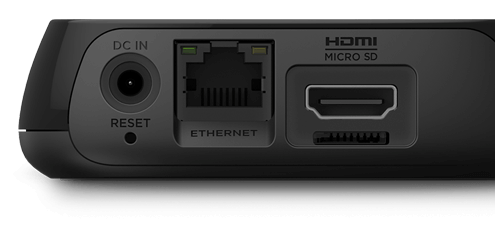 Ethernet, USB, & microSD slot
No wireless, no problem. Roku 3 features Ethernet, a USB connection for personal media, and a microSD card slot to expand internal storage.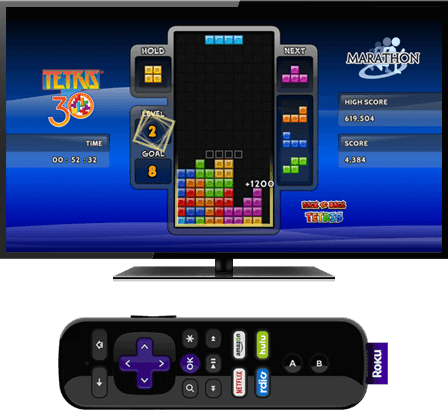 Games for the whole family
Fun-filled games are a flick away with the built-in motion-control remote.
Roku 3 feature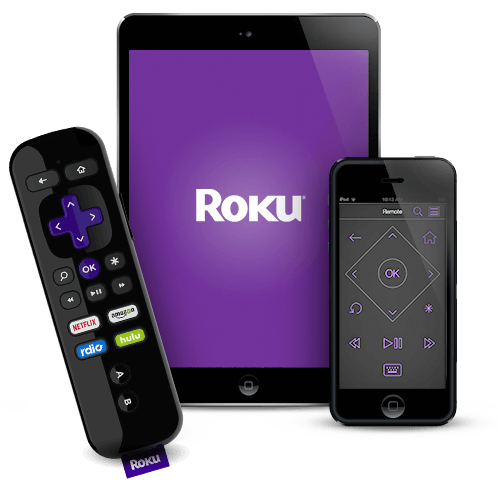 Your choice in control
Control the Roku 3 with the included remote or install our free app and use your compatible smartphone or tablet.
Learn more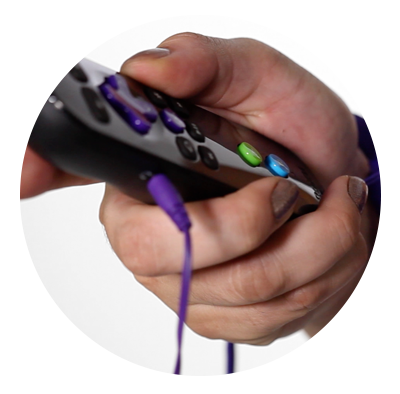 Remote with headphone jack
Plug the included headphones into the wireless remote for private listening and crank up a late night flick without disturbing the house.
Roku 3 feature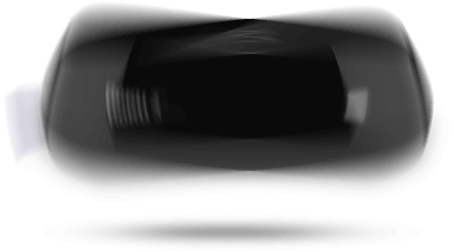 Speedy streaming
With our fastest processor ever, the Roku 3 makes streaming look simple.
But wait, there's more
1080p HD Support
Streaming-friendly dual-band wireless
Perfect for HDTVs – HDMI® cable needed
1-2-3 easy set up