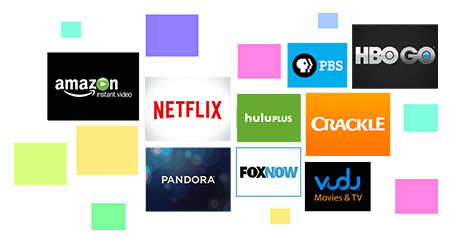 2,000+ channels* in the US
Over 200,000 movies and TV episodes; plus music, news, sports and more. It couldn't be easier to watch what you love.
*Some channels require payment and/or a subscription to access content. Channel availability is subject to change—not all content is available in all countries in which Roku® products are sold.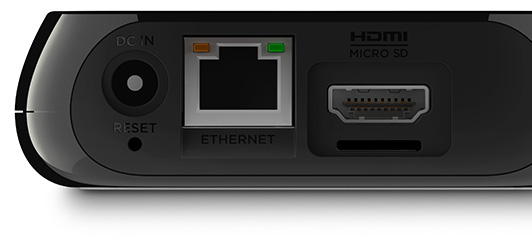 Ethernet, USB, & MicroSD slot
No wireless, no problem. Roku 3 features an Ethernet port and a USB connection for personal media and a MicroSD card to expand internal storage.
Roku 3 exclusive