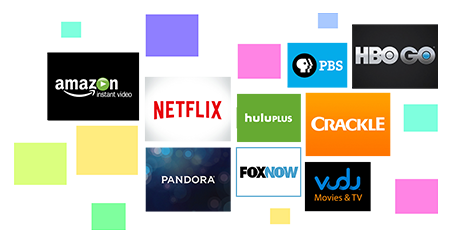 2,000+ channels* in the U.S.
Over 200,000 movies and TV episodes; plus music, news, sports and more. It couldn't be easier to watch what you love.
See what's on
*Some channels require payment and/or a subscription to access content. Channel availability is subject to change—not all content is available in all countries in which Roku® products are sold.