With over 85 music channels, you'll find the perfect beat for any mood. Discover the latest award-winning songs, up-and-coming artists, a huge selection of music on demand, hundreds of radio stations, and everything in between. Roku brings you more music choices than any other streaming player.
With over 150,000 movies and TV shows ready to stream, Roku delivers all the thrills and chills you could dare demand. Watch the latest HD blockbusters or kick back with a black & white classic. Plus, Roku has more original series than any other streaming player.
Music
With all of the major music streaming services, Roku means music is always accessible, including your entire MP3 collection thanks to Amazon Cloud Player. You can even find your favorite music videos or listen to radio stations from all over the globe.
With over 50 news and weather channels, Roku brings you more news than any other streaming player. Plus, trending news is now available right from the Roku player's home screen, featuring popular news sources such as Reuters, AP, BBC News, and more. Whether you're seeking breaking news coverage, live political debates, in-depth opinion pieces by famous personalities, or the latest on any topic like finance, health or sports, Roku has you covered.
As easy as "uno, dos, tres" find all of the best entertainment en español on Roku. Explore critically acclaimed movies, watch current episodes of your favorite award-winning TV series or catch up on classic series and novellas. Or just groove to the hottest Latin music.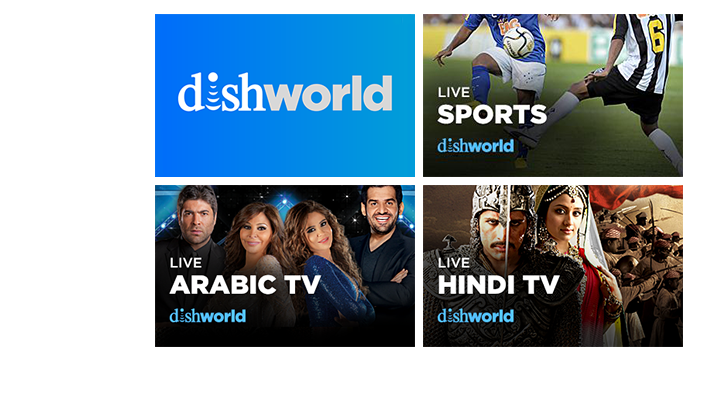 International
With international sports, news, blockbuster Bollywood, dramas and chat shows you'll find an unbelievable world of global entertainment options. Roku features 15 languages Arabic, Brazilian Portuguese, Bangla, Gujarati, Hindi, Malayalam, Punjabi, Tamil, Telugu, Urdu, Cantonese, Mandarin, Taiwanese, Filipino and Vietnamese.
With a "Parenting Tested" Seal of Approval, Roku satisfies children of all ages by making TV time rewarding, fun, and commercial-free. Plus, with private listening mode available with Roku 3, just plug in the included headphones and ahhhh… enjoy the silence.
Sports
The biggest selection of live and out-of-market HD sports are yours, on-demand with Roku. Non-stop baseball on MLB.TV. Stats, games, and news on NBA League Pass Broadband. In-your-face football on CBS. Hockey heaven on NHL GameCenter. The best of Cricket including IPL 2013. Still got energy? Stream Brazilian football, HD soccer, wrestling, lacrosse, tennis, golf, softball, hockey and so much more…
Games
With Roku 3, fling some Angry Birds with a flick of your wrist—the game remote features motion sensing technology. Trivia buffs can take on Jeopardy or try a Mah-Jong puzzle.
Choose the perfect Roku for every budget — with FREE SHIPPING!