What's hot on Roku
With over 31,000 titles to choose from, Roku offers you more movies than any other streaming player. Explore all of this year's Oscar-winning and Oscar-nominated movies, all in one place, all available in stunning 1080p full-HD. Discover new releases before they get into theaters. From classics to latest blockbusters to kid favorites and everything in between, it's all here.
More to watch than any other streaming player
Roku delivers the best selection of streaming entertainment. Period. With over 150,000 movies and TV shows from popular services like Netflix, Hulu Plus, HBO GO, and Showtime Anytime to many free entertainment options like HISTORY, A&E, PBS, YouTube*, Disney Channel, and so much more.
*Only available on Roku 3 and Roku Streaming Stick (HDMI Version)
Tons of live sports
Any time you want it – in glorious HD. Roku streams the biggest selection of live streaming sports packages out there, including WATCH ESPN, MLB.TV, NBA League Pass Broadband, NHL GameCenter, MLS LIVE, UFC, WWE, and more. International sports offerings on Dishworld include Indian Premier League cricket and Brazilian pro soccer.
It's playing your song
With over 85 music channels to choose from, Roku gets your fingers snapping and feet tapping. Let unlimited music from Pandora, VEVO, Spotify, and IHeartRadio take you in new directions — or to the exact tune you're looking for. Access your entire MP3 collection instantly with Amazon Cloud Player or the Roku Media Player.
News
From breaking headlines to live streaming news with 24/7 coverage from around the world, Roku brings you more news than any other streaming player. Plus, trending news is now available right from the Roku player's home screen, featuring popular news sources such as Reuters, AP, BBC News, and more.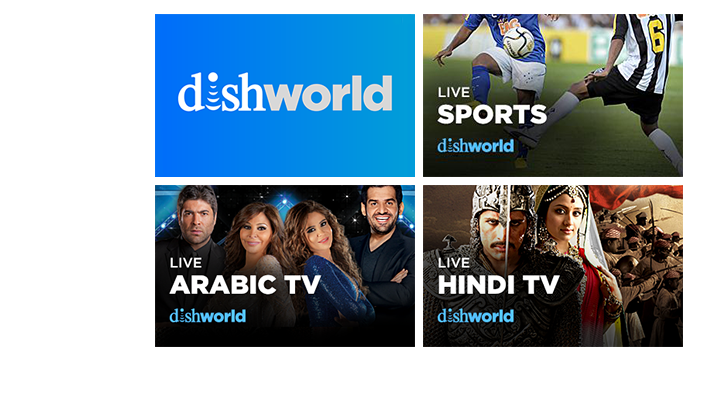 Instantly International
Find all of the best entertainment en español as easy as "uno, dos, tres" or watch international sports, Bollywood blockbusters, Korean dramas, news, and so much more. Roku spans the globe with over 16 languages like Arabic, Bangla, Brazilian Portuguese, Cantonese, Filipino, Gujarati, Hindi, Malayalam, Mandarin, Punjabi, Spanish, Tamil, Taiwanese, Telugu, Urdu, and Vietnamese.
Choose the perfect Roku for every budget — with FREE SHIPPING!