¡Un mundo por explorar!
Roku offers the best bilingual entertainment anywhere, with 750+ channels of popular premium services like Netflix, Hulu Plus, Spotify, and MLB.TV, as well as endless free channels, including Pandora, PBS, Crackle, VEVO, and so much more.
Movies, movies, & more movies
Whether it's comedy, action, documentary, new releases, old classics or an indie film you're craving, Roku will always satisfy.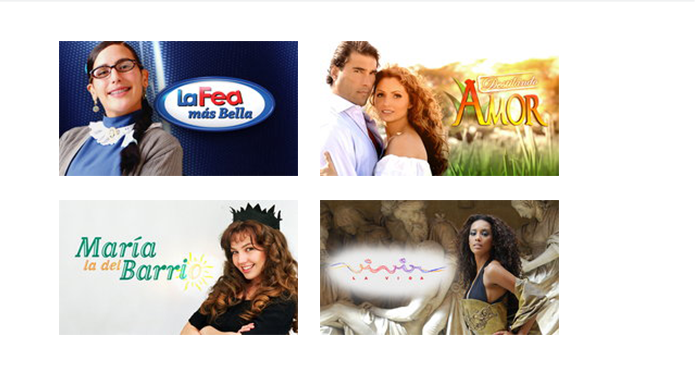 Watch all the hit TV shows
Enjoy unlimited, instant streaming of all the hit shows or entire seasons of current primetime TV—all right at your fingertips. If it's new, recommended or hot, it's ready-to-stream on Roku.
Oh-so-dramático!
Never miss out on your favorite telenovelas and enjoy an ever-growing selection of all the popular pulse-pounding shows.
Para los niños
It's all the best in bilingual children's shows, educational television, comedies (like La Familia P. Luche and Vecino), and more, all at your command. You'll even find kid-friendly Latin music channels like Estudio 22.
Get the exclusives…
Looking for original entertainment? Find every episode of HBO Latino® Series on HBO GO*. And dive into exclusive new programming on Hulu Plus.
And música, too!
With more than 65 Spanish-language stations and 50,000 of the hottest music videos, you'll enjoy hundreds of music-filled hours with your favorite Latin artists. Shake it!
Choose the perfect Roku for every budget — with FREE SHIPPING!