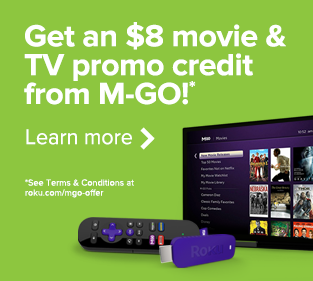 Plex
Developer: Plex, Inc.
Plex organizes all of your personal media, wherever you keep it, so you can enjoy it on any device. With Plex, you can easily stream your videos, music, photos and home movies to your Roku using your Plex Media Server (available for free at http://www.plexapp.com). Plex allows you to easily share media with friends and family, so you all have more to choose from. You can even sync your media to your mobile device or favorite cloud storage provider, such as Google Drive, Dropbox, Bitcasa or Box, so you can stream to your Roku even when your computer is offline.



Plex also gives you access to a wide range of channels, such as your iTunes music library, iPhotos, and many other online media sources. And you can save online videos from your favorite websites to watch later on any device, or recommend them to a friend. You can even use your other Plex devices to control Plex on Roku. With Plex, your media universe is constantly expanding. Getting up and running is fast and simple, so start now!