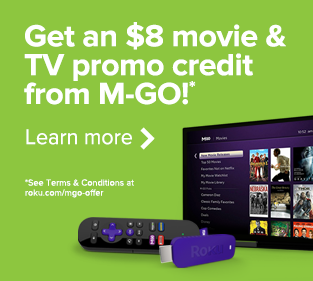 RealPlayer Cloud
Developer: RealNetworks, Inc.
RealPlayer Cloud enables you to move, watch and share your videos! Upload your videos to RealPlayer Cloud and watch them on your TV through Roku, Windows computer, iPhone, iPad, Android devices and popular browsers like IE, FireFox and Chrome. You can even stream your videos to TV through any device over your home network. No more worrying about video formats, or carrying HDMI cables. It just works! Get 2 GB of space when you signup - free!



Playing your videos on TV:

Forget trying to connect a computer to a TV to watch your videos. Access RealPlayer Cloud on Roku and see all your videos on the big screen… no wires needed. Your HD videos in RealPlayer Cloud are streamed to your TV using SurePlay technology making your viewing experience high quality and uninterrupted. Don't worry about the your video format, RealPlayer Cloud will just make it work.



What is SurePlay?

iPads, iPhones, Roku, Android phones/tablets typically only have the ability to play limited video formats. For example, if you move a mkv file to an iPad and expect it to just play, well, it won't. Additionally, very high bitrate files (HD resolution) won't play smoothly on these devices unless they are right-sized for the screen and for the network bandwidth. SurePlay takes care of these technical irregularities by creating and storing right-sized copies of your videos so that they are always available for instant playback on all your devices at any given time.