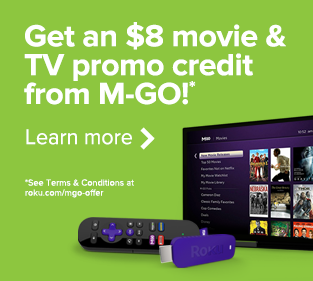 PlayCast
Developer: PlayOn
Cast videos from your PC Browser, straight to your Roku! Stop watching videos on your PC when you can watch them on your TV. PlayCast supports virtually any video on the Internet and has an easy intuitive interface.



Simply add the PlayCast Channel to your Roku, purchase and install the server software on your PC, enable the browser extension, and you can be casting in just a few short minutes.



Watch your favorite online shows, movies, news clips, music videos, and just about any other online video. Set up is a breeze and when you're done you'll be casting to your heart's content.



To learn more visit us at www.playon.tv/playcast.



Start casting today!